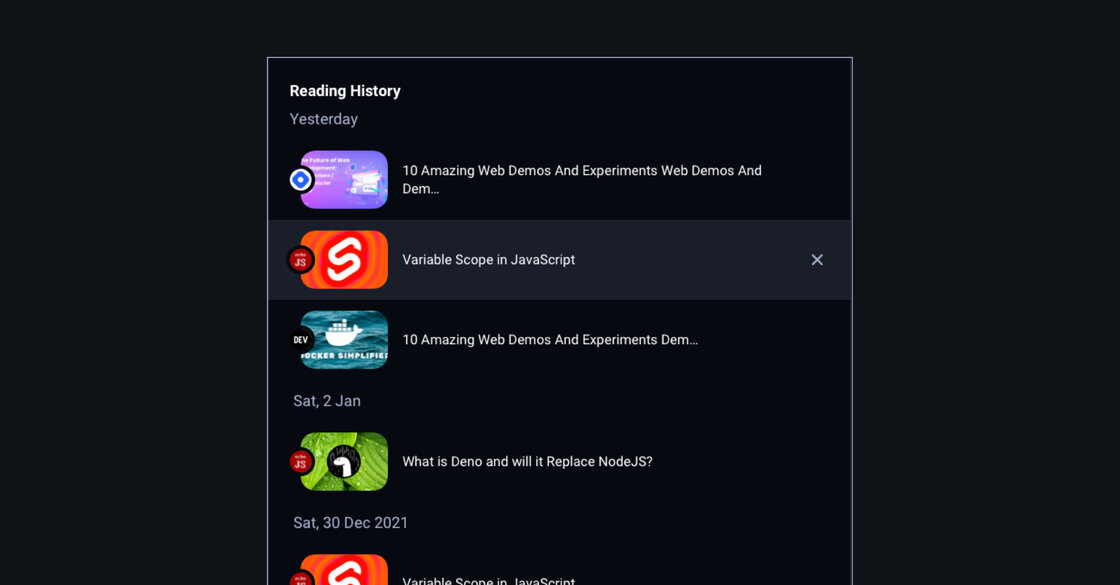 How does reading history works?
The feed algorithm is designed that way to allow for fresh content to surface up. So when you read an article, it might disappear from your feed after several minutes.
With the new reading history, you'll be able to access all of those articles you read to date. One less thing to worry about, your reading history is in good hands, and you can access it any time 😄
How to access your reading history?
There are two options:
Click 'Reading history' using the sidebar