Show off how many articles you've read, your top read topics and your favorite publications!
Click the image below for a small video about the topic.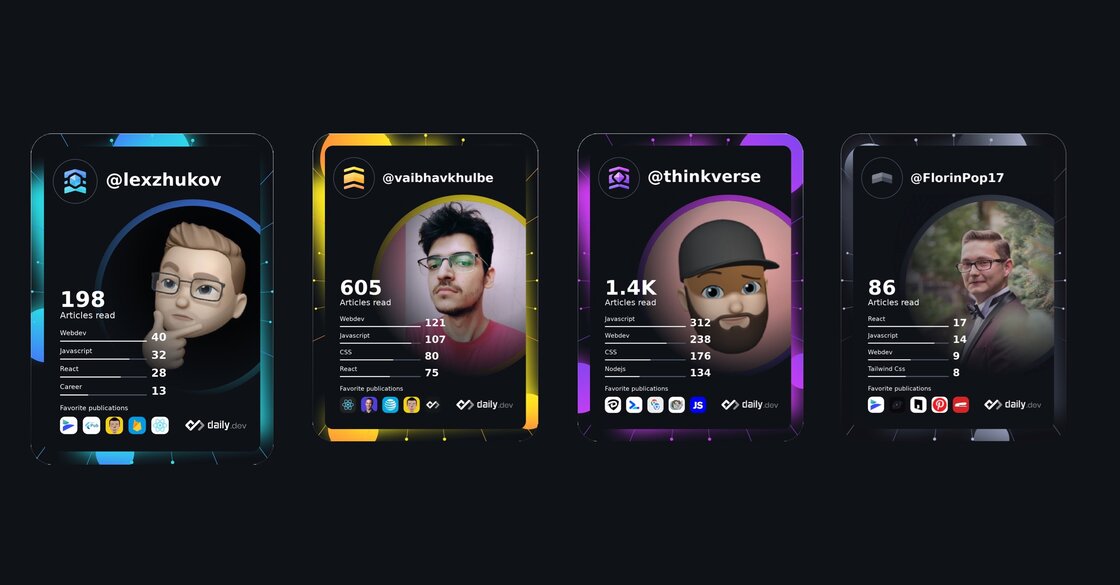 Share your DevCard using the hashtag #DevCard
To Generate your DevaCard, click on the button below.
Generate your #DevCard here → https://app.daily.dev/devcard
Sometimes during the year, some Limited Edition DevCard can be available!
You can also add the DevCard to your Github profile or embed it in a website!